If you've worn glasses or contacts for most of your life, you might be thinking about the convenience and comfort of LASIK surgery. LASIK corrects refractive errors so you don't need corrective eyewear. Our optometrist, H. Arnold Papernick OD in Mt. Pleasant, PA will guide you on whether or not you are a good candidate for LASIK. We offer pre- and post-operative care as well.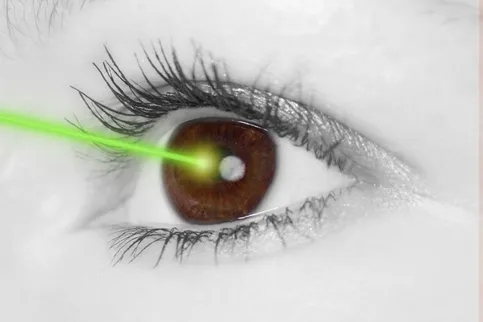 How LASIK Surgery Works
The procedure is straightforward. The eye surgeon uses a laser to create a flap in the cornea. Then, the surgeon will remove enough corneal tissue with a laser to match the new prescription. The entire process is painless thanks to a local anesthetic that's applied to the eye before the procedure. Within a few minutes, you'll likely be free of refractive errors such as myopia (nearsightedness), hyperopia (farsightedness), and astigmatism.
Benefits of LASIK
You won't have to worry about heavy frames or expensive prescriptions. With LASIK eye surgery, you may be able to get your vision back to 20/20, as long as you don't have any other eyecare problems. However, if you have cataracts, you'll want to get cataract surgery first. Dr. Papernick will evaluate your eye care needs, determine what kind of refractive errors exist, and guide you on what to expect.
Preparing for LASIK Surgery
Your treatment options may vary depending on your age and the current stability of your eyes. During the consultation, you'll need a comprehensive eye exam performed so that our eye doctor can run non-invasive, pain-free diagnostic tests intended to examine your corneal composition, the size of your pupils, all surfaces of your eyes, and how your light reacts to light. Dr. Papernick will need to perform the consultation to screen you for glaucoma, cataracts, or other eye problems that would interfere with LASIK surgery.
We can refer you to a reputable surgeon if you qualify for LASIK. After your procedure, Dr. Papernick will evaluate your eyes to make sure they are healing properly. You will need to follow up with us several times to ensure that your eyes are healthy.
Visit Our Optometrist in Mt. Pleasant, SC for LASIK Guidance
If you are interested in LASIK, we can help. It is vital to get an eye exam to determine if you are fit for the surgery. At H. Arnold Papernick OD in Mt. Pleasant, SC, our optometrist will see if you qualify for LASIK. We will answer any questions you have and care for your eyes after surgery. Call us today to schedule an appointment or to learn more.