When you have chosen eyeglasses as your vision correction method, it's helpful to have a plan for choosing your frames. The eyeglasses you wear have a big impact on the way you look, so it's smart to choose your frames carefully. If you need eyeglasses in Mt. Pleasant, PA, call the office of H. Arnold Papernick, OD, to schedule your eye exam and try on eyeglass frames.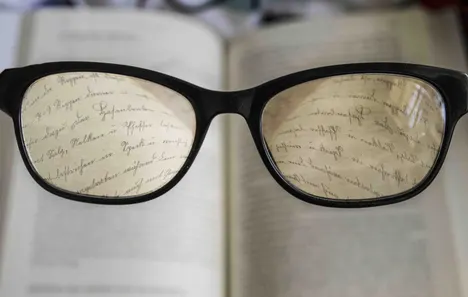 Choosing the Color of Your Frames
One of the most important aspects of your eyeglasses is the color of the frames. It's important to have the color you choose look good with your hair and skin color. These colors should not clash and should complement each other. The glasses should look natural on your face and should give you a harmonious look. The color will be important to the way people perceive you, so try a few colors to see which look best with your unique features.
Choosing the Shape of Your Frames
The shape of your frames is highly important to the way your glasses make your face look. The shape of the frames may be round, ovular, square, rectangular, heart-shaped, or cat-eye-shaped. Pay attention to the overall shape of your face so you know what shape of frames work best for you.
The eyeglasses you choose should make your face look more ovular. If you have a square face, for example, round or ovular-shaped frames can help make your face look more rounded. If your face is more circular, an ovular or rectangular frame can help your face look more oval. Choosing your frame shape can take some trial and error, so be sure to try on a few to see how each of them makes your face look.
Choosing the Size of Your Frames
It isn't just the color and shape of your frames that will be noticed—it's also the size. Frames come in many sizes and fits, with some larger or wider than others. If you have a facial feature that stands out, try to balance that with your frame selection. For instance, if you have a wide forehead, choosing narrower frames can help your forehead look a little smaller.
Eyeglasses in Mt. Pleasant
When you wear glasses for vision correction, take some time to make sure the frames you choose look good with your facial features, your facial size, and your hair and skin color. Visit the office of H. Arnold Papernick, OD, in Mt. Pleasant, PA, to try some frames on for yourself. Call (724) 547-5711 today, and our friendly staff will get your appointment scheduled.