Children's Glasses and Frames at H. Arnold Papernick OD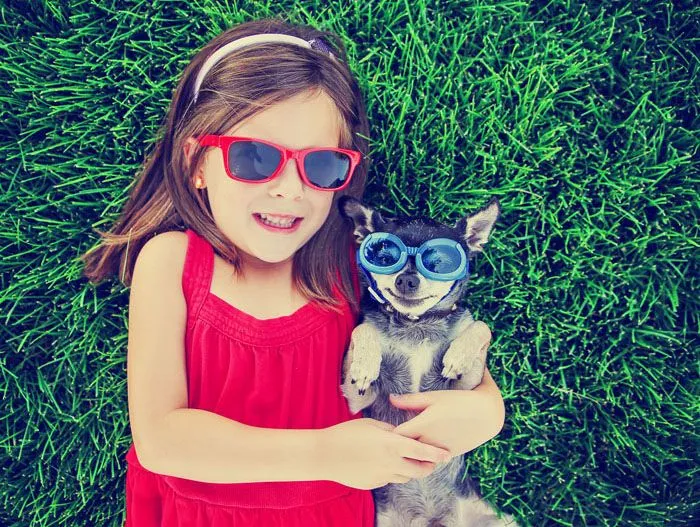 In a perfect world, every child would always have perfect vision. In reality, however, refractive errors such as nearsightedness, farsightedness, and astigmatism are commonplace, even at a young age. But getting glasses in childhood no longer carries the stigma it once did. Today, eyeglasses for kids are fun, beautiful fashion accessories that can make everyday activities (including school) such easier, safer and more successful. Here at H. Arnold Papernick OD, we're proud to offer an extraordinary range of eyeglasses and frames for Mt. Pleasant kids.
Safe, Durable Options
Kids don't go easy on themselves or each other, and they're not always as careful as they ought to be. This was a major concern in the days when the glass was the only available option for eyeglass lenses. Modern options such as polycarbonate make a much wiser choice for kid's eyeglasses. Polycarbonate lenses are not only much lighter in weight than glass; they are also 10 times more resistant to impacts. (It's the same kind of material used in bulletproof window glass.) Accidents happen, and when they do, you'll be glad your child is wearing a pair of our polycarbonate glasses. They even include full UV protection, which should be considered a must for all pediatric eyewear.
High-impact sports, or water sports such as swimming, may call for prescription sports glasses. If your child's athletic participation would put those everyday glasses at risk, we can provide special polycarbonate goggles that correct vision while also placing the impact zones well away from the eye sockets.
A Variety of Fashionable Shapes, Styles, and Colors
Kids are often hesitant to take up the habit of wearing glasses -- but the happier your child is with the final choice of frames, the more easily that transition will occur. Our office stocks an enormous number of fun, colorful, child-sized fashion frames made by the world's leading designers, including Banana Republic, Eddie Bauer, IZOD, Liz Claiborne, 9 West and many others. Many of the kid's frames we offer are available in hypoallergenic materials. We can guide your kids toward frames that flatter their particular facial shape, hair color, and skin tone. Whatever style or color of frames your child chooses, our team can make sure they fit perfectly, both at the bridge of the nose and around the ears, for optimal comfort and the most accurate vision correction.
Don't Trust Your Kids' Eyes to Just Anyone -- Call Us Today
There's no good reason to shop for eyeglasses at a completely different optical boutique when you can get your kids' eyeglasses from the same trusted Mt.Pleasant optometrist who already manages other aspects of their ocular well-being. Don't trust just anyone with your child's glasses -- get the fun, stylish looks your children want along with the safety, durability, and accuracy of our high-quality lenses. Call H. Arnold Papernick OD at (724) 547-5711 today to set up a vision exam and shop for glasses!