Eye Disease Prevention, Management & Treatment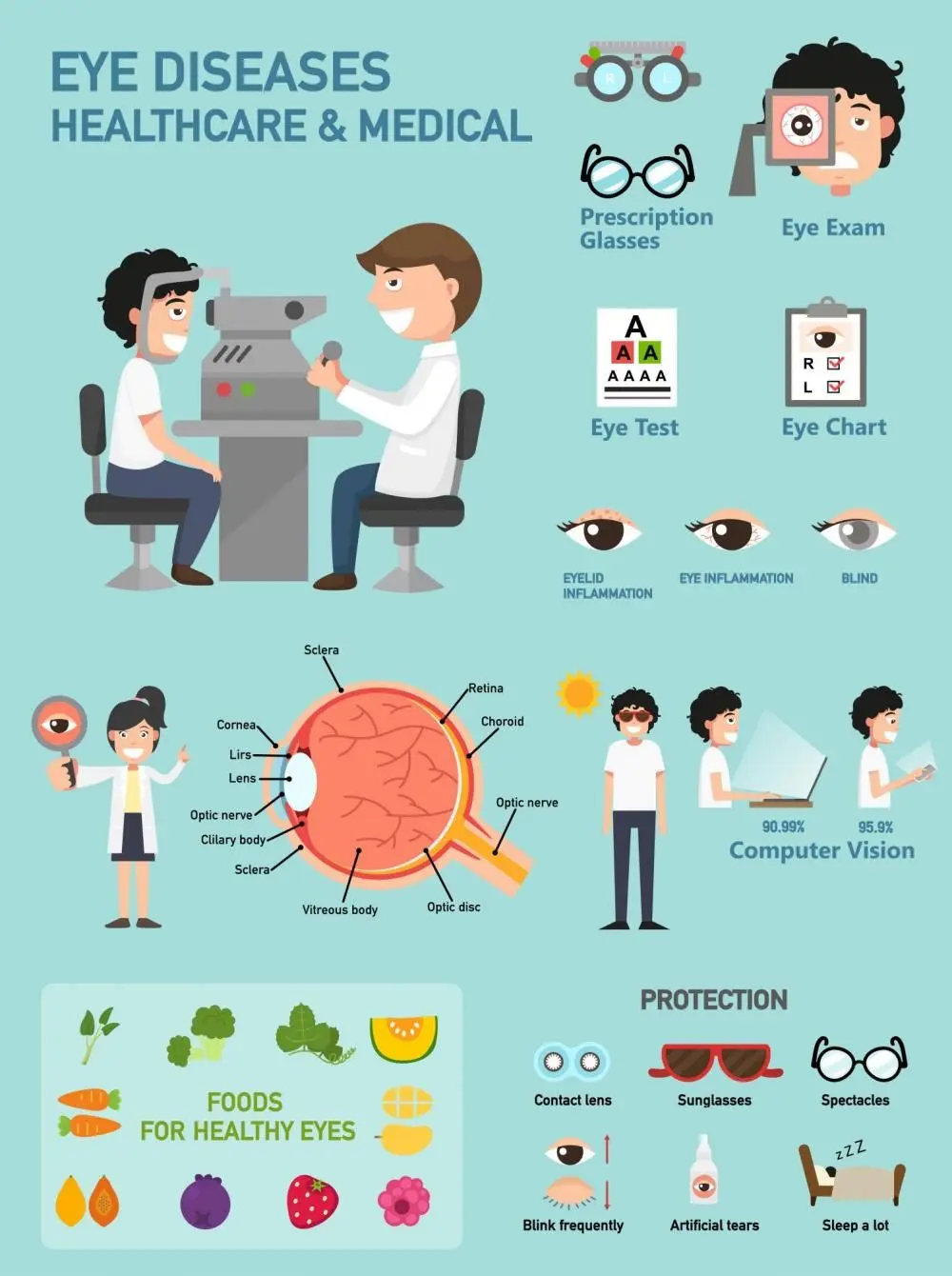 Healthy eyes require the right tools and strategies to limit the risk of a disease or to manage a condition when it occurs. At H. Arnold Papernick OD, we provide the tools and strategies you need to maintain your eye health and address your concerns about potential diseases and conditions.
Eye Disease Prevention from a Mt. Pleasant Optometrist
Dr. Papernick offers prevention services to limit the risk of developing an eye disease. In our office, we focus on limiting your risks through preventative care and early treatment solutions. We recommend regular eye exams and comprehensive exams to identify potential risk factors and start appropriate solutions to limit the complications associated with eye conditions.
During an eye exam, we keep up with changes to your vision. We pay particular attention to sudden or unexpected changes, which may suggest the development of health conditions. We also offer solutions to treat dry eye, infections or other complications that may interfere with your normal eye health and vision.
Managing a Condition
Managing an eye condition depends on the severity of the disease and the specific disease. Generally, we recommend early treatments to slow the progression of the condition. A comprehensive eye exam provides an opportunity to identify risk factors, including certain health conditions like diabetes. We may recommend a visit to your medical doctor when a concern arises in relation to your eyes. For example, we may notice retinal changes caused by high blood sugar levels and may suggest changes to your diet and a visit to your doctor to address diabetes.
Our strategies for managing an eye condition depend on the specific situation. We may suggest changes to your diet, adjustments to certain behaviors or even just wearing corrective lenses. In other situations, we may use medications to encourage healing or slow the progression of the disease.
Treating Eye Conditions
Treating a condition when it develops requires early detection. By identifying the problem at an early stage, we take measures to reduce the impact of the condition on your eye health. We may use medications to slow the progression or encourage healing. For example, if you have dry eyes, then we may recommend medicated eye drops to nourish your eyes. For conditions like glaucoma, we will refer you to a specialist.
For certain conditions or severe changes to your vision, we may recommend eye surgery or LASIK treatments and refer you to a specialist. We only recommend surgical solutions when your vision may improve or it specifically addresses the condition and allows your eyes to heal.
Schedule An Appointment
Eye conditions develop for a variety of reasons, including natural aging or the development of other health concerns. When you want to keep your eyes healthy, regular eye exams and maintenance allows a professional to address potential concerns. For more information about our eye treatment strategies or to set up an appointment, call (724) 547-5711 today.