Contact Lenses From Our Mt. Pleasant Eye Doctor
There are many types of contact lenses available in the market today, ranging from different eye colors, designs, or contacts for dry eyes, astigmatism or hard to fit lenses. If you are interested in convenient contact lenses for refractive error correction, look no further than the office of H. Arnold Papernick OD, your home for Mt. Pleasant contact lenses.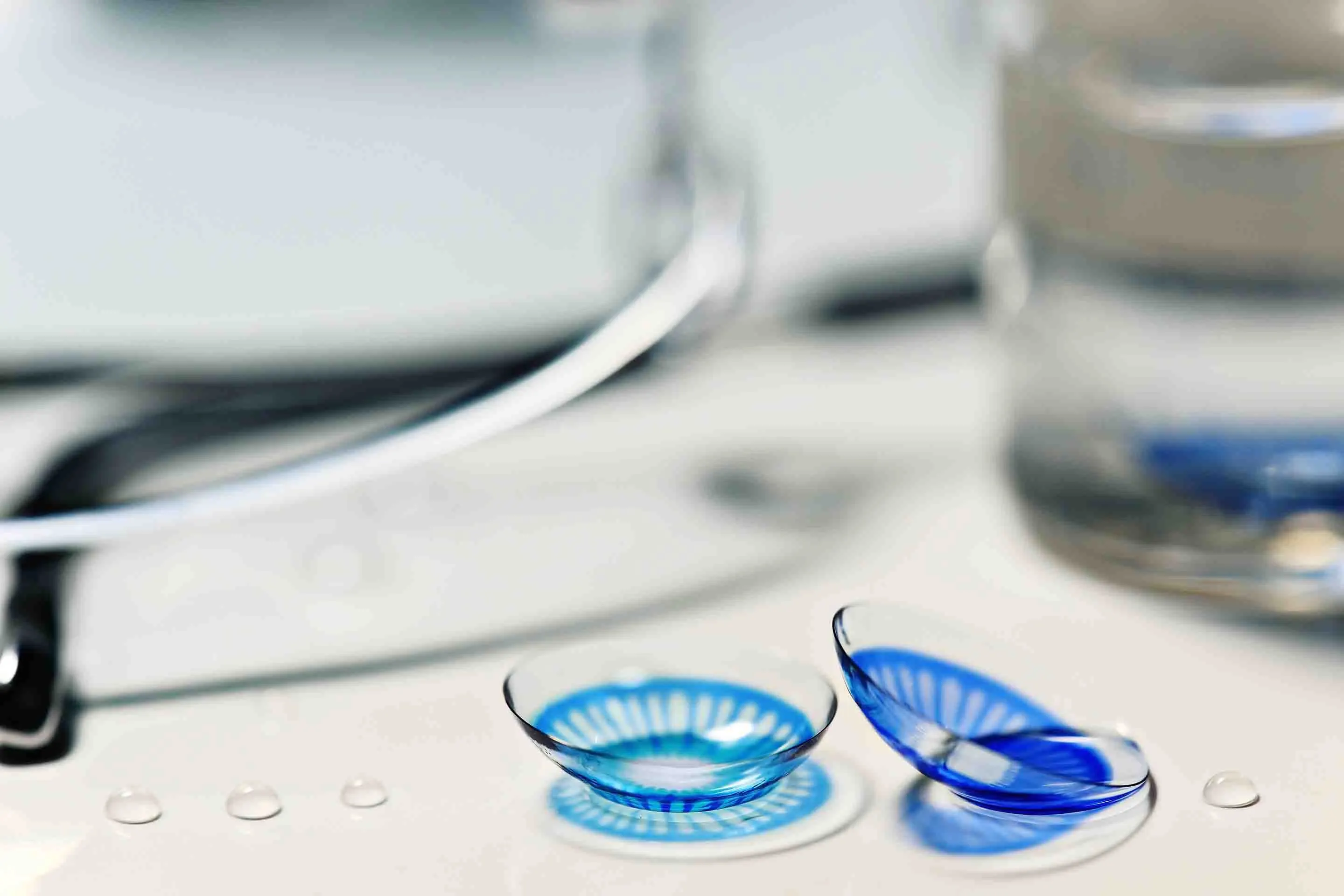 Why Choose Contact Lenses?
Many people choose contact lenses simply because they don't like how they look in glasses. For others, it is all about practicality. Contact lenses are a logical choice for individuals who play sports or who engage in other vigorous activities that might lead to glasses flying off and/or becoming damaged. Other individuals enjoy switching between glasses and contacts to suit different situations. Contact lenses also make an attractive alternative to the more invasive and permanent strategy of undergoing LASIK refractive correction surgery.
Contact Lens Fittings and Options From Our Mt. Pleasant PA Eye Doctor
Once your corrective lens prescription has been determined from your comprehensive eye exam and vision test, our Mt. Pleasant PA eye doctor, Dr. Papernick, will perform additional evaluations in a contact lens fitting. This exam includes all the factors that might affect your choices among the many types of contact lenses currently available.
In addition to measuring your corneas, pupils, and iris to make sure your contacts will fit perfectly, we will also discuss how eye conditions such as GPC (giant papillary conjunctivitis), dry eye and keratoconus (a cone-shaped corneal deformation caused by weak corneal tissue) may influence the final choice. We will also talk with you about how long you prefer to wear your contacts, how much time you can devote to their cleaning and care, and whether a particular refractive condition may call for a specific type of lens. For example:
Presbyopia: f you have presbyopia, you will want multifocal lenses that can correct both near and distance vision. This is done several different ways. We can do Mono vision, one eye focus for reading and the other focused for distance. We can have one lens focused for distance or reading and the other one as a bifocal. The possibilities depend on the patient. Whatever works best for the patient.
Astigmatism: sufferers can benefit from toric contacts that are ballasted so they won't rotate on the cornea.
Giant Papillary Conjunctivitis: sufferers who experience GPC irritation from protein buildup on extended-wear soft lenses will likely find rigid gas permeable lenses (which are less susceptible to this issue) or single-use disposable lenses more comfortable.
Keratoconus: if you have keratoconus or dry eye, scleral contacts can compensate for corneal deformation while also preventing tears from evaporating.
Our contact lens fittings involve slit lamp testing and other techniques to make absolutely sure your new lenses will provide both comfort and visual clarity. We can then place your first order for multiple sets of contacts and schedule a one-month follow-up to confirm that all is well.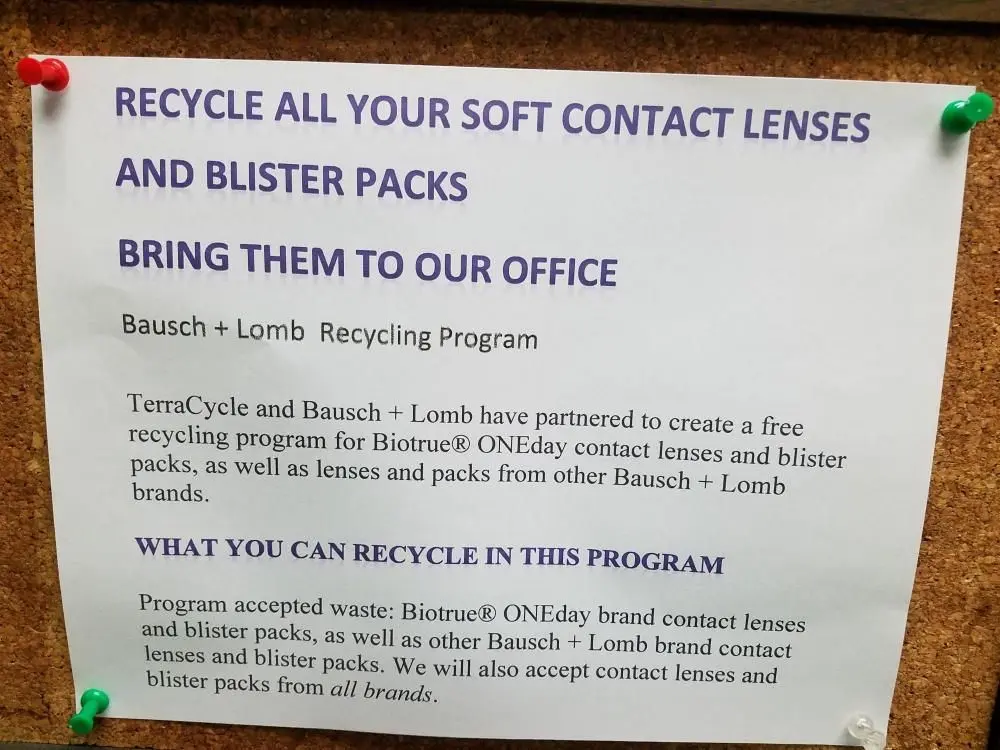 Contact H. Arnold Papernick OD Today For A Contact Lens Exam
Now that you understand the benefits and processes of getting fitted for contact lenses, it is time to schedule your contact lens exam. Call the office of H. Arnold Papernick OD at (724) 547-5711 so we can help you discover just how helpful and comfortable contact lenses can be!
---
Contact Lens FAQs
At H. Arnold Papernick OD, our Mt. Pleasant optometrist provides a number of services for those looking to switch from traditional corrective lenses to contact lenses. Starting with a contact lens exam, we can help you determine which type of lenses are right for you; from there, we can even help you order the particular lenses (including specialty contact lenses) you need.
Commonly Asked Questions About Contact Lenses
Our optometry team receives a number of frequently asked questions about contact lenses, so we've taken the time to put together some answers for your reference below!
What are the Advantages of Contact Lenses?
Contact lenses offer a wide range of benefits when compared to traditional lenses. For starters, they're a more practical solution for those who lead active lifestyles or play sports because unlike glasses, they won't fall off your face or become easily damaged. Furthermore, for those who prefer how they look without glasses on, contact lenses provide you with the vision correction you need without visible frames.
What Type of Contact Lens is Right for Me?
It's impossible to know what type of contact lens is right for you without first having a contact lens exam. May people require specialty contact lenses because of certain eye and vision conditions. For example, if you have astigmatism, you will likely need a specialty lens because a traditional lens will not properly fit to the unique curvature of your eye. Fortunately, no matter what type of lens ends up being the right fit for you, we offer a wide range of specialty contact lenses to suit your needs (including has permeable and toric lenses).
What can I Expect from the Contact Lens Exam and Fitting?
When you come into our office for a contact lens exam and fitting, we will start by diagnosing any underlying eye and vision conditions that may affect your ability to wear traditional contact lenses. From there, we can provide you with options for the specific types of lenses that will best suit your needs and lifestyle. Once your contacts are ordered and delivered, we'll schedule a separate fitting. This will allow us to ensure a proper fit for your new contacts and instruct you on the proper care of your new contact lenses.
Schedule an Appointment With Our Mt. Pleasant Optometrist
If you have additional questions about contact lenses or would like to schedule a contact lens exam with our Mt. Pleasant optometrist, be sure to give our office a call today. You can reach H. Arnold Papernick OD by calling (724) 547-5711. We look forward to serving you with your eye and vision care needs!